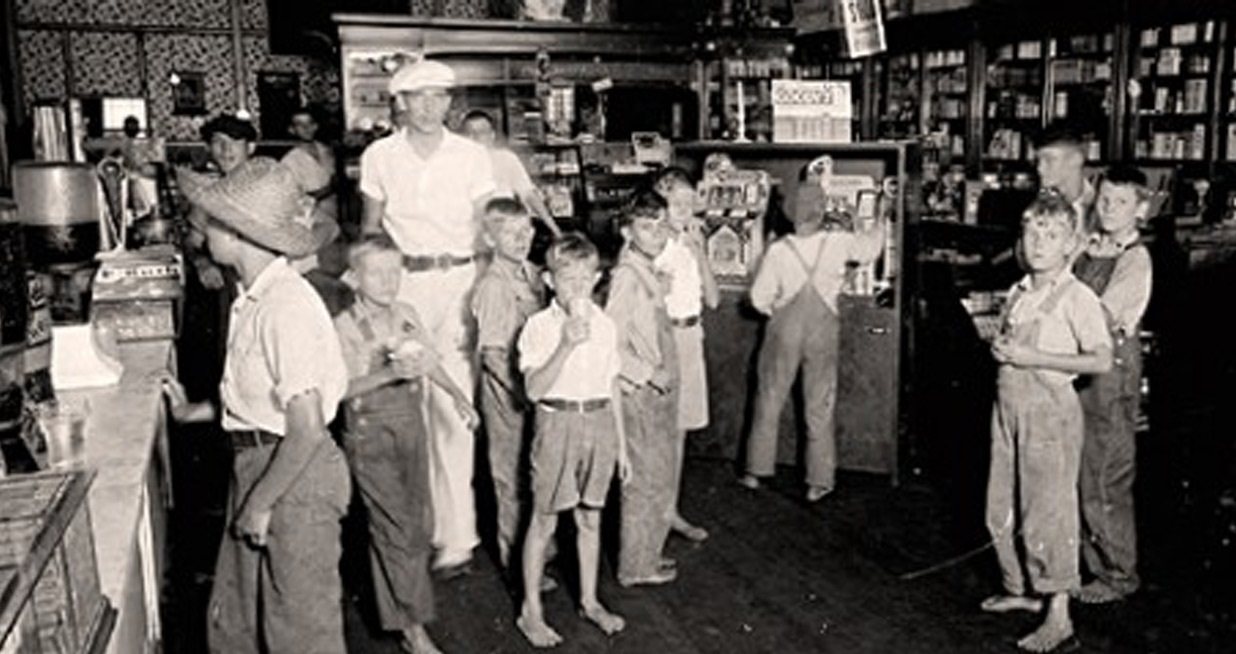 History & Facts
The City of Dunn was incorporated on February 12, 1887 and has come a long way since its settlement some 120 years ago as a logging town and turpentine distilling center. Today, Dunn claims an industrious citizenry of 10,000 along with a growing economy firmly grounded in agriculture, manufacturing, distribution, and tourism.
Designated an All-America City in 1989 and 2013 by the National Civic League, Dunn is the largest of five towns in Harnett County. Lillington is the county seat.
Conveniently situated less than two hours from North Carolina's beautiful Crystal coast and just five hours from the oldest mountains in the world, Dunn is ideally located in the heart of North Carolina's variety vacationland. With four distinct and beautiful seasons, the Dunn area boasts an average annual temperature of 62 degrees. About 47 inches of rain and under three inches of snow fall each year.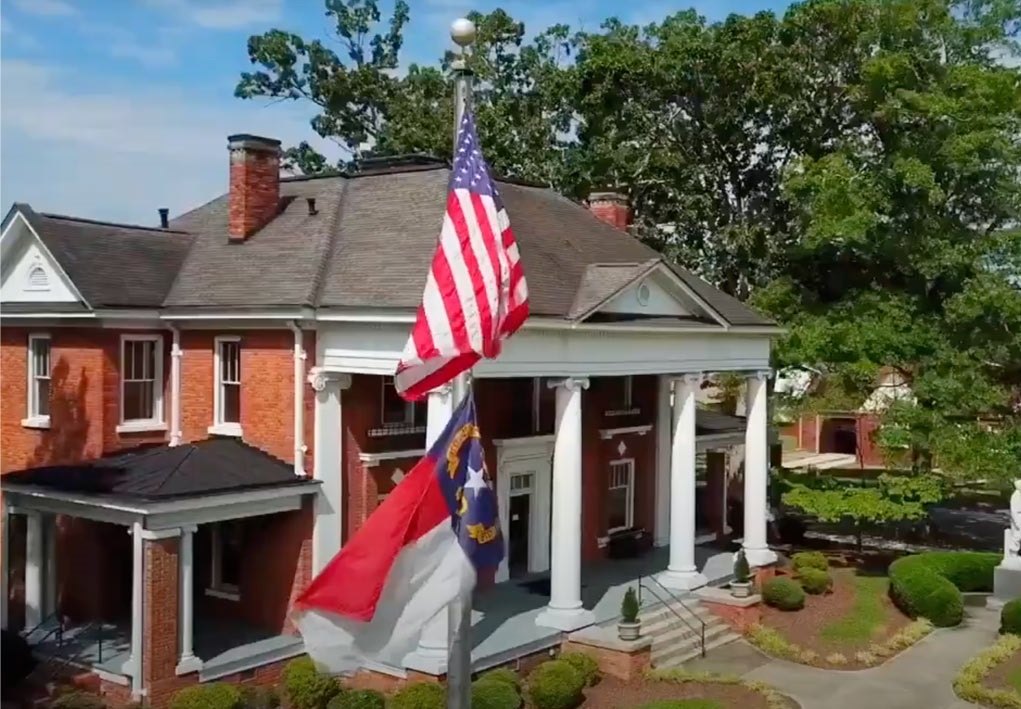 All-America City
In 2013, Dunn was one of three North Carolina towns selected as an "All-America City" by the National Civic League.
Mayor Oscar Harris summed up Dunn's presence at the competition well. "We may be small but we dream big."
Dunn was the smallest town to ever win an All-America City award back in 1989. Fast forward to 2013, it isn't the smallest anymore, but with a population of 9,264, it's significantly smaller than most finalists. Despite its size, Dunn brought 72 delegates – more than any other finalist – without cost to taxpayers to tell the city's story. Most of the 72 delegates, ranged in age from 9 to mid-70s and participated in the presentation to show how the partnerships positively affect their lives.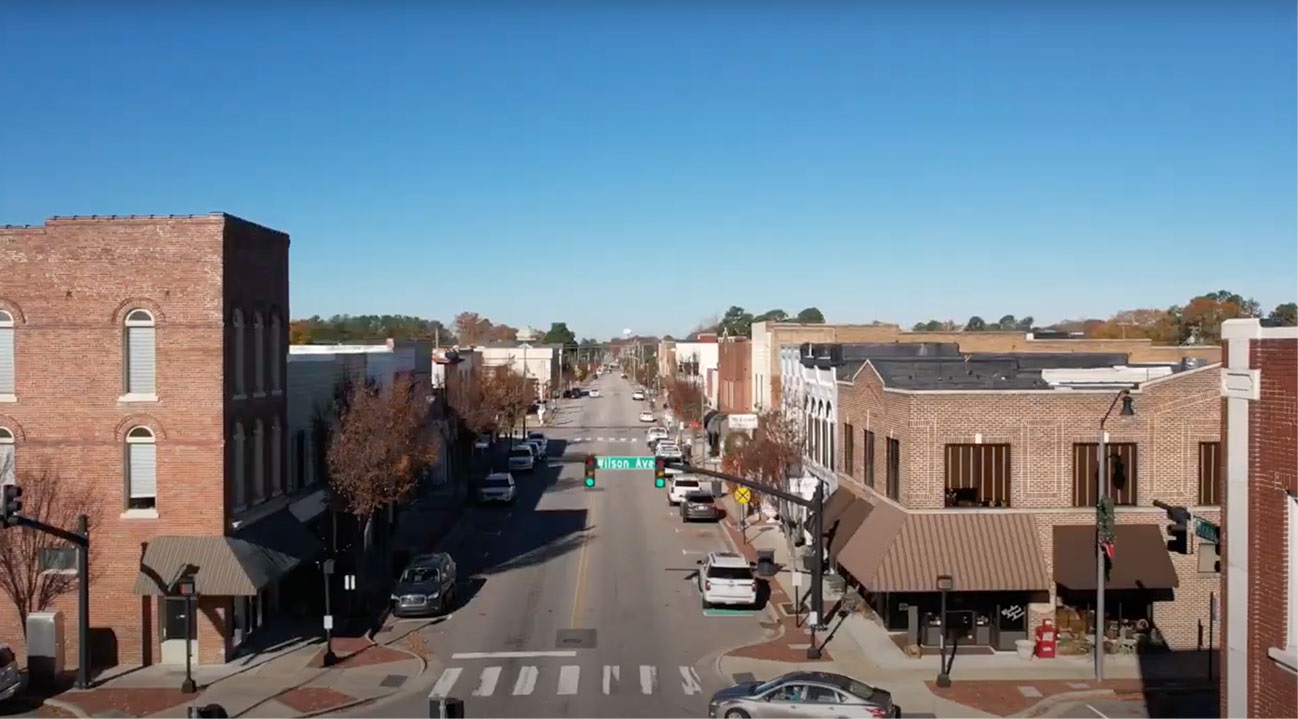 Downtown Revitalization
In the summer of 2013, the culmination of nearly two years of work and decades of dreaming and planning took place when city, state and federal officials, area civic and business leaders and residents of Dunn gathered at the center of the city's downtown district to celebrate the ceremonial completion of the Downtown Dunn Revitalization Project.
The project began back in December 2010 with the announcement that the City of Dunn had received a $2.9 million USDA Rural Development Loan to revitalize its downtown area. Ground broke the following July and after more than a year and a half of work that saw the streets and sidewalks of Downtown Dunn literally ripped apart to make way for new and improved infrastructure.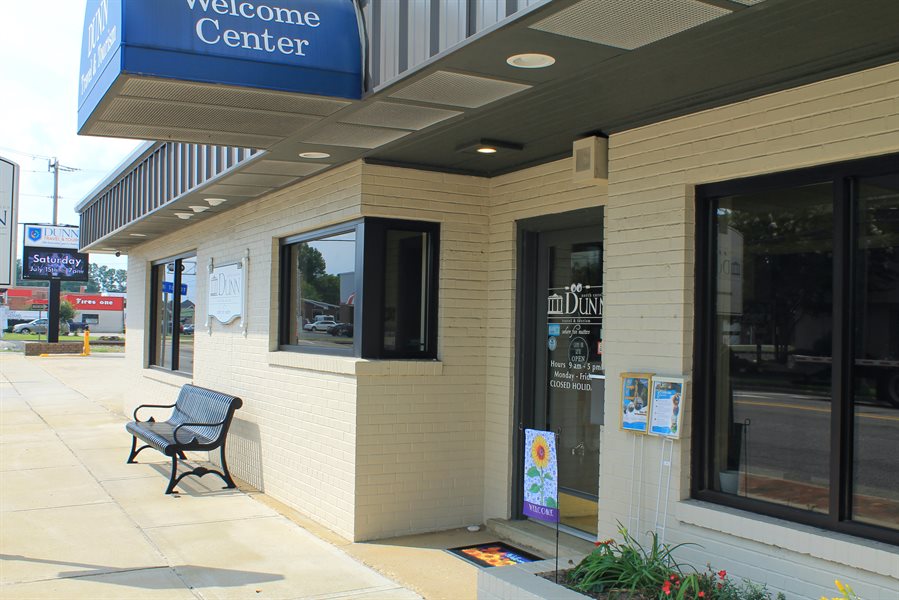 Area Contacts
Harnett County Government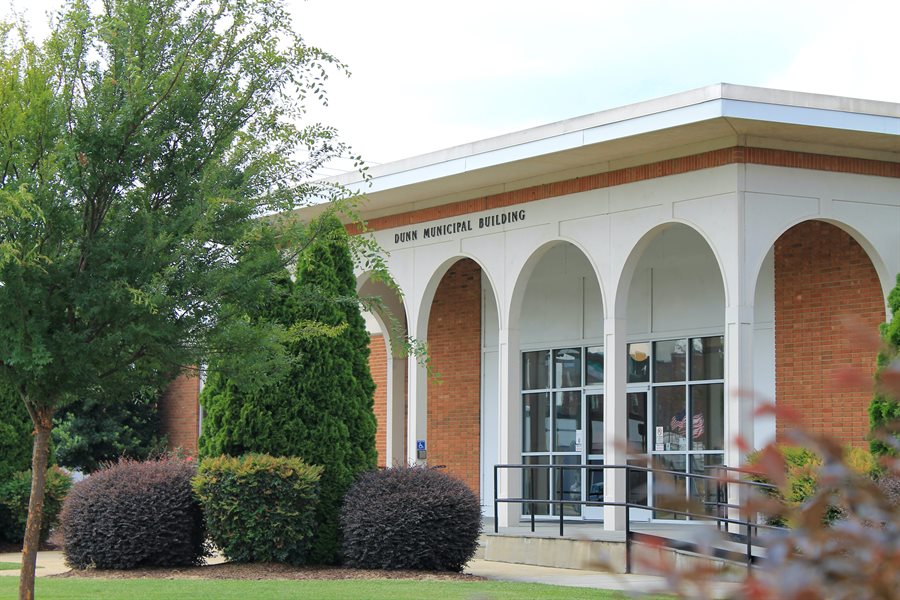 The Dunn Area Board of Directors
Dr. David Bradham, Chair
Bradham Chiropractic, Owner
Steven Neuschafer, Vice Chair
City of Dunn, City Manager
Randy Johnson
Fairfield Inn & Suites by Marriott, General Manager
Anil Ojha
Comfort Inn, General Manager

Coley Price
Harnett County, Deputy County Manager
Alan Hargis
Simply Divine Bed & Breakfast, Owner
Wesley Johnson
TEcHonfinence, Director
Jacob Godwin
Godwin Creative Group, LLC, Director
William Morris
Harnett County Commissioner, Vice-Chairman